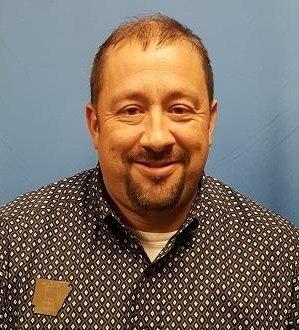 Warren Sanders

The County Treasurer is an elected official in county government. The Constitution of the State of Arkansas provides for the election of the Treasurer to a four year term of office with the requirement that he/she be a qualified elector and resident. In the event of a vacancy in office, the Quorum Court fills the vacancy by appointment, the appointee serving until the next general election when a successor is elected. Before beginning his/her duties, the Treasurer must enter into an official bond for the protection of the county. This may be accomplished through the State Fidelity Bond Program, which covers all employees on the payroll, or a Surety Bond purchased for the officer. He/she must also take the constitutional oath of office.
In general, the Treasurer is the disbursement officer of the County, and is the unofficial or quasi-comptroller. The Treasurer is responsible for the custody and disbursement of all county funds and appropriate school district funds.
The Treasurer receives tax collections (property, sales and property tax relief), county turnback funds, federal matching funds, and revenues from various other sources. After receiving this revenue, the Treasurer distributes the money to the various school districts and county accounts. The Treasurer signs checks, prepared and signed by the County Clerk indicating that the expenditure has been authorized by the County Court, to pay employees and creditors of the County. A copy of each check serves as a warrant and is filed in the County financial records.
Izard County has opted for an optional method of check paying which allows for the County Treasurer to prepare and issue the check. Under this method once the normal claims procedure has been completed the treasurer may cause a check to be prepared in payment of claims filed with the county court. The clerk certifies to the treasurer that a valid claim exists and the treasurer issues prenumbered checks that denote the fund from which the claim is being paid.
The Treasurer is charged with keeping an accurate and detailed account of all receipts and disbursements of the County. He/she is required to make a monthly financial report to the Prosecuting and Deputy Prosecuting Attorneys.
The records of the County Treasurer's office are the evidence of his/her official acts and, therefore, it is necessary that they be accurately recorded and well maintained.
WARREN SANDERS
TREASURER
OFFICE #: 870-368-4394
CELL #: 870-373-1138
EMAIL: treasurer@izardcountyar.org
KAREN WATTS
DEPUTY TREASURER
PO BOX 307
MELBOURNE, AR 72556
OFFICE HOURS ARE: MONDAY-FRIDAY 8:30-4:30
WE ARE CLOSED FOR STATE HOLIDAYS